8 Reasons Why Tech Companies Hire Developers from India
Vikash Soni
The competition between tech companies is increasing every day to be on top of the game. New software releases are coming to our ways for better user interface and to keep up with the advent of technologies. However, with such releases, the demand for developers has also skyrocketed to improve the efficiency and workforce to offer better mobile app development services. An efficient workforce is key for any startup or an established company, hence mobile app developers are the backbone of all the operations.
Every tech company wants the best employees working for them but it is not easy to find an efficient workforce so easily. There is a lot of research and time invested in this process. Plus, hiring foreign app developers can be expensive. Thus many tech companies are inclined to hire the best developers from India majorly to save cost and resources.
Reasons Why Tech Companies and Startups Hire Developers from India
Massive Pool of Talent
As of 2018, India had the biggest pool of doctors and engineers and almost one-third of them were unemployed. Tech companies saw this as an opportunity because this unemployment was because of lack of opportunities and not skills.
App development companies wanted to hire developers from the USA and UK but there weren't just as many talented and skilled graduates as they were in India. 
Mobile app developers from India had all the skills and were properly educated with everything that was needed, companies had to train them for a short period to brighten their real talent and they would prove to be a real asset to the company.
OutStaffing becomes easy
There is a clear difference between outsourcing and outstaffing. Outsourcing is when a company reaches out to a different agency or employees to complete a certain task or a project. The agency or developers who accept the project have all the powers and the company doesn't have any authority over them. Outsourcing is not always effective and the quality of work is not even up to the mark. Tech companies should also pay these agencies or developers a lot just for a simple task.

Outstaffing on the other hand is different. The mobile app development company sets up technology, enters a foreign country and employs developers from that particular area to finish projects. The authority and power remain in the hands of the company and the company determines the salaries and deadlines. If the quality of output is not up to the mark the employees can be warned and fired if necessary.
India produces 1.5 million developers every year and companies can look for the right talent by assessing their skills. It is very easy to add Indian developers to their offshore teams.
Cost-Effective
The cost of living is very cheap in India. Banglore which is the IT hub of India is the city with the most expensive cost of living but it is 130% cheaper for companies to come and set up a company in Bangalore. Companies get land, labor, and capital at affordable rates and there is an abundance of skilled developers.
Most foreign companies finish about 20-30% of their projects with the help of offshore developers and developers from India can work on all aspects of the project.
Companies can pay salaries that satisfy Indian developers and still save up some money. This is because basic needs like food, shelter, and clothing are cheaper in India. These basic needs are expensive in foreign countries so companies have to pay their employees more than they do in India.
MAKE YOUR IDEA REACH ITS GRAND DESTINY
LOOKING TO HIRE BEST WEB DEVELOPERS FOR YOUR NEXT PROJECT?
An abundance of English-speaking programmers
Language compatibility is an important factor because most communication and coding are done in English. Language compatibility is not a problem in India because primary educational institutions and colleges put in a lot of effort to teach English and help students increase their fluency.
India is the second-largest English-speaking country after the USA and Indian developers are not only fluent in speaking English but they have the manners and etiquette that are looked for by foreign companies.
Best attitude over their work
The work pressure in these IT companies is huge and employees have to cope with all the pressure and handle the stress. Indian developers are very much disciplined when it comes to working and they comply with their employers and finish the targets in time.
Indian developers are persistent and are motivated throughout the project. They have a never give up mentality which pushes them to learn different skills and complete the target no matter what might happen. Indian developers take up the project personally, they work on the project as if it's their own company and give it their best. They brainstorm various ideas on how to make a project even better and finally work until it is perfect.
The idea generated 1.5 million developers and almost all the developers are wired this way. They are taught to be persistent and motivated right from the school level and this is truly an advantage.
Time zone advantage
India is located far away from the US or UK and this puts India in a completely different timezone. This is also an advantage because the companies in India run 24/7. The companies have day and night shifts and people working in the day can focus on projects from their timezone and the developers from night shift work on foreign projects from different time zones. The work is distributed equally and the projects are completed well before the deadline.
Communication is easier because Indian developers can contact and interact with foreign clients during the night shift. The window for communication is just perfect. India is ahead of the USA by 9 hours and 30 minutes and this is an advantage because developers get enough time plus some time extra to complete their project.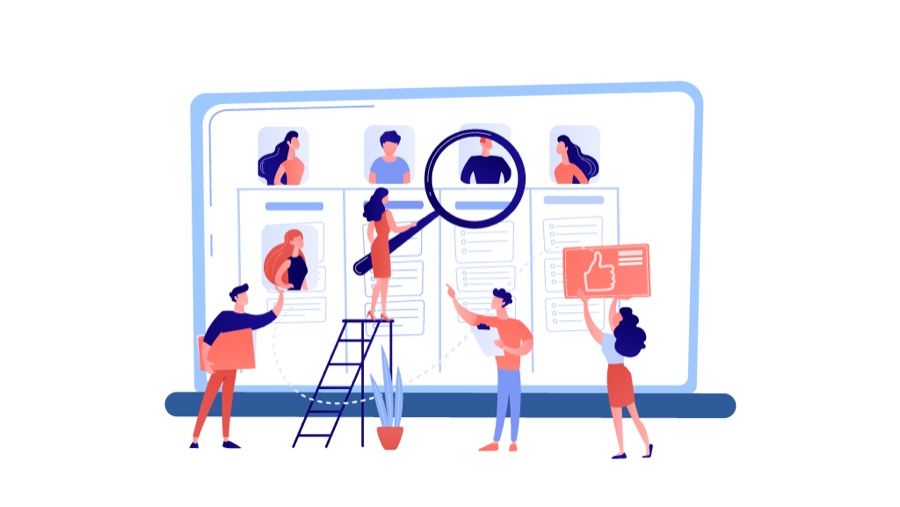 Transparency and Trust
Transparency and Trust are the two things that are demanded from both sides. The app development company has to be transparent with their employers to gain their trust and the employees have to be effective and transparent to prove their loyalty to the company. The company can also be transparent about the clients and place trust in the employees and this gives them more control over the code and helps them to avoid confusion and stand up to the expectations.
The mobile app developers from India are completely transparent when it comes to working and they don't claim others' work to be theirs or copy something. The app developers work hard and prove themselves that they can be an asset to the company. The company can also place trust in these employees and give them projects that could help them gain recognition.
Availability of options
It is not like only well-established companies can hire the best developers from India and offer them good pay. Medium-sized companies like flutter app development service companies or any other startup can have options to choose developers who can fit their needs. There is an abundance of skilled labor and if a company is looking for developers who are experts in a particular field only, they can easily find such developers. Flexibility is an important factor and the availability of this in India is one of the main reasons why companies hire the best developers from India.
Indian developers are also technically sound in different programming languages and can work on mobile app development, top website development, backend development, front-end development, etc. They have a basic understanding of various things and with proper on-the-job training, they can prove to be an asset.
Key Takeaways
India is still a developing country and the people are taught to be competitive and persistent right from their childhood. Indians take everything seriously no matter how small the issue is and give it their best efforts. The competition is huge at the college level and this is why students learn various skills and programming languages.
This presence and hardworking nature are reflected when they get jobs and they have healthy competition with their coworkers and try to emerge to be the best.
The conditions are just perfect for companies to set up their offshore units and IT companies want Indian developers to work in foreign countries, Indian mobile app developers and custom software development are more than happy to shift to a foreign country and work.