Famous UX Design Trends That Never Go out of Trend
Vikash Soni
UX design refers to the term "user experience design". A user's experience of a mobile app is determined by the way they interact with it. UX/ UI design is the process to create products that provide better and relevant experiences to users.
Design Sprints have revolutionized the way businesses navigate their way across creative management. It has integrated itself into the regular workflow of different industries and has particularly impacted the future of UI/UX design methods.
Few are the amazing trends that we expect to either continue or launch after a hectic year of virtual living.
1.The human touch with Neumorphism
Neumorphism typically takes flat icons and buttons and gives them a lush dimensional makeover. It still retains much of flat design's cartoonish simplicity, but with an eye-popping realism that makes it jump from the screen. Not quite photorealistic, but a lot more life-like and tactile.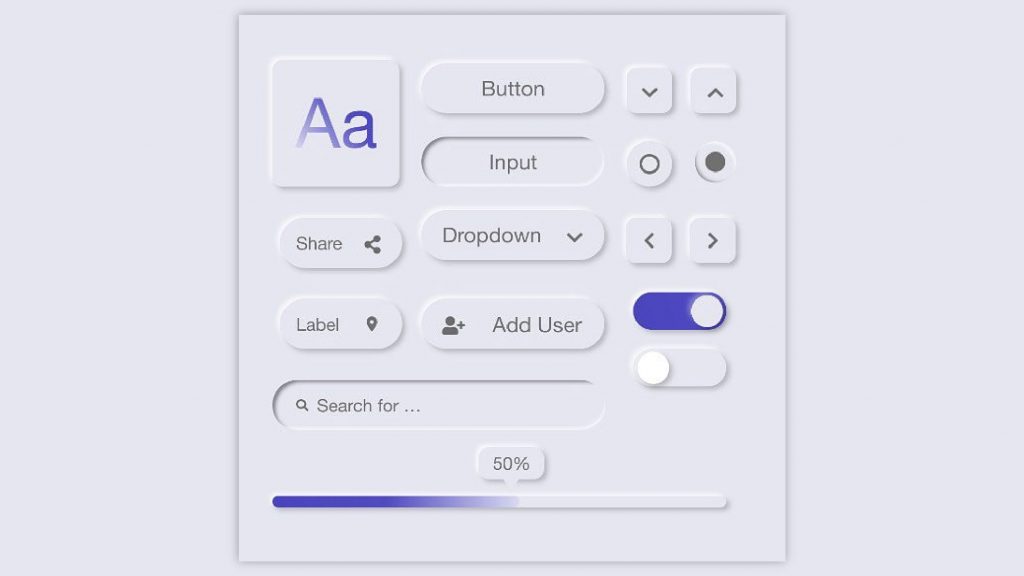 It is the same concept of using real-life imagery, but with new and improved 3D-like graphics. In the future, the app-related user experience will be completely transformed in line with non-visual UX trends. Functional controls designed using neomorphic style give users an impression that they can touch the controls with their hands. It creates a feeling of human touch and connects users and products.
2. Video interactions
Video calls always make us happy and never fails to bridge the distance between us and our loved ones. After the video call, we always feel that we have met them in person. Covid-19 made video interactions a new normal. Staying home and doing everything virtually led to Video conferencing software became one of the most in-demand tools in 2020.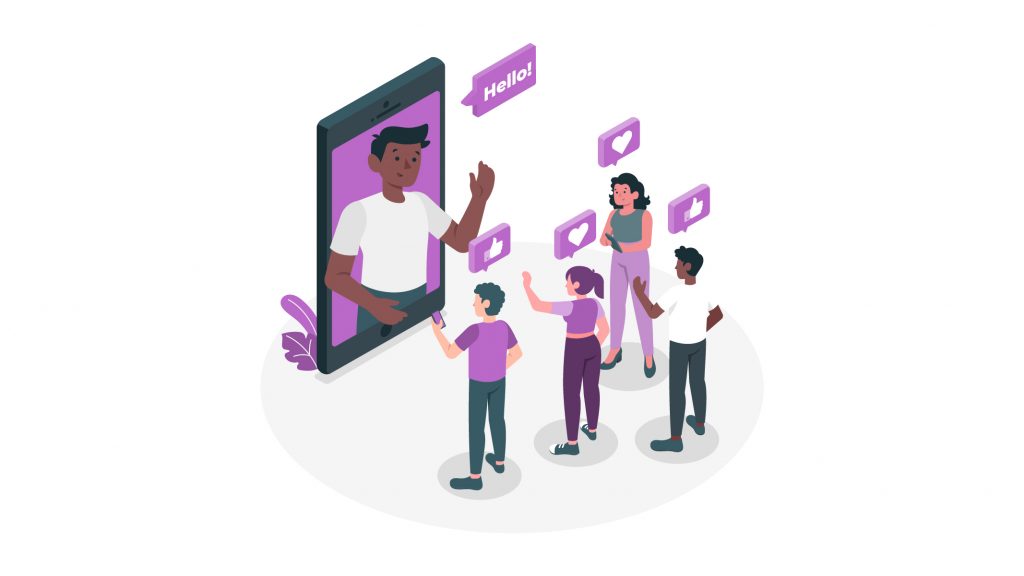 In the beginning, it was quite difficult for people to adjust to the virtual world, but then slowly it proved to be more convenient and risk-free.
Even when the Covid-19 pandemic will end video interactions will be there in our daily routine. Everyone will prefer getting cured at home with an online consultancy by the doctor. Telemedicine and video shopping will be the two most popular areas.
Today, many people are changing their way of shopping. Video shopping allows small- and medium-size companies to interact with customers. There are few great apps that already exist on the market like, DROPD, which merges online shopping and live video shows hosted by social media influencers.
3. Visuals that are easy on the eyes
From studies to offices, to shopping to conferences everything went online during Lockdown. It eventually glued us to our phones and staring at screens all day long. The beautiful and catchy designs of Apps aren't the need of the hour. What's more important is that you are not stressing your eyes with the increase of screen time. App designers are creating easily comprehensive designs paired with soothing colors and visuals that are easy on our eyes.
These app designs use soothing, natural colors and simple layouts, enabling users to look at the screen for longer use without getting uncomfortable.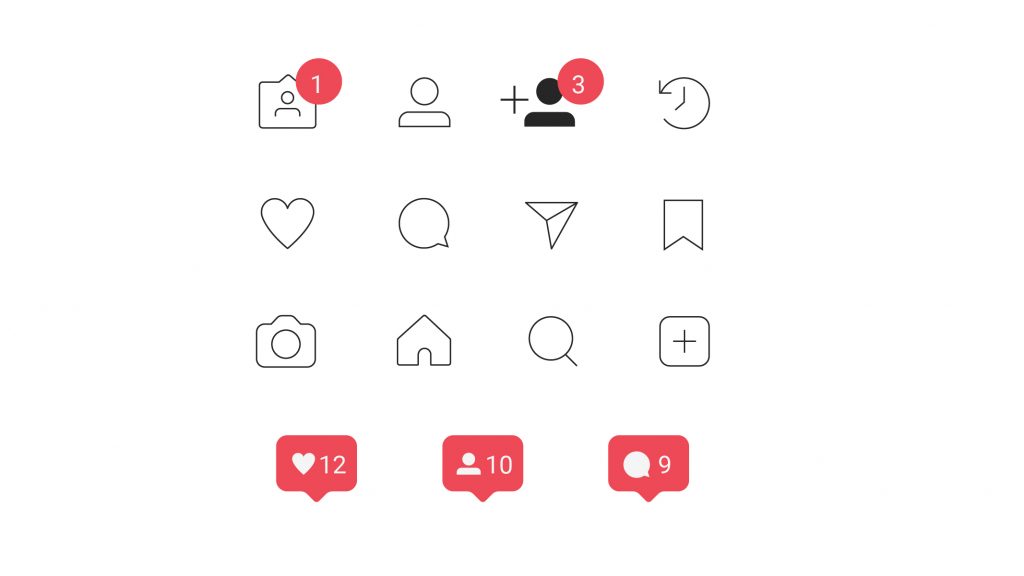 4. Easy swiping experiences
Swiping has always been fun and a great advantage to all age groups who are using mobiles. App design in 2021 encourages working to that advantage by making swiping more interesting, engaging, and memorable.
There are a plethora of different approaches to improving your swipe experience. This can be as significant as adding an animation to your swipes that give users a more pleasing "turning the page" experience.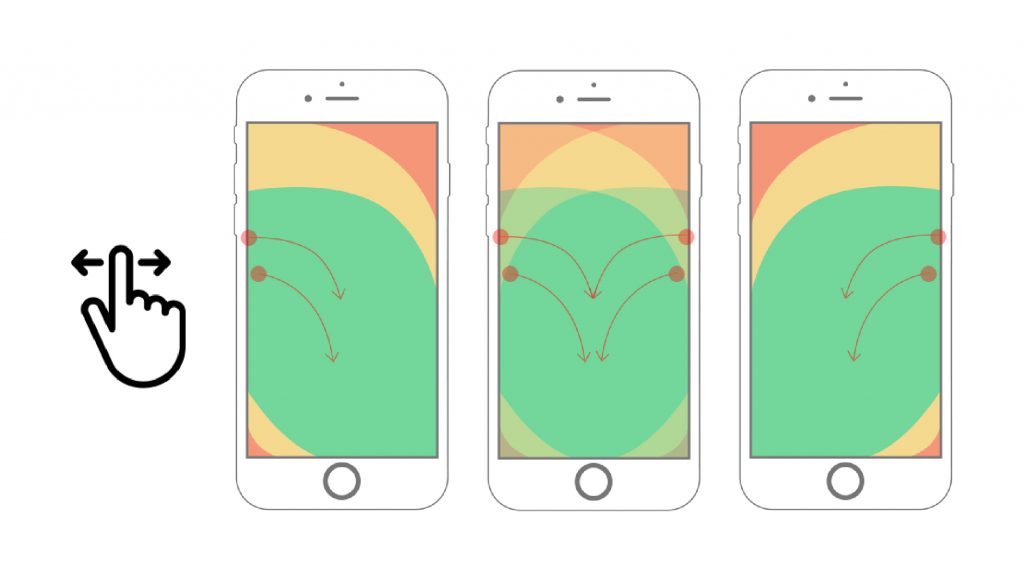 5. Spontaneous angles at the corner
Earlier we used to just see the square ends or the right angles, but now App Development Companies have introduced unusual angles into their designs. It has taken app designing in a new direction. Unexpected angles add interest and make app designs even more dynamic. This has added a creative angle to its construction.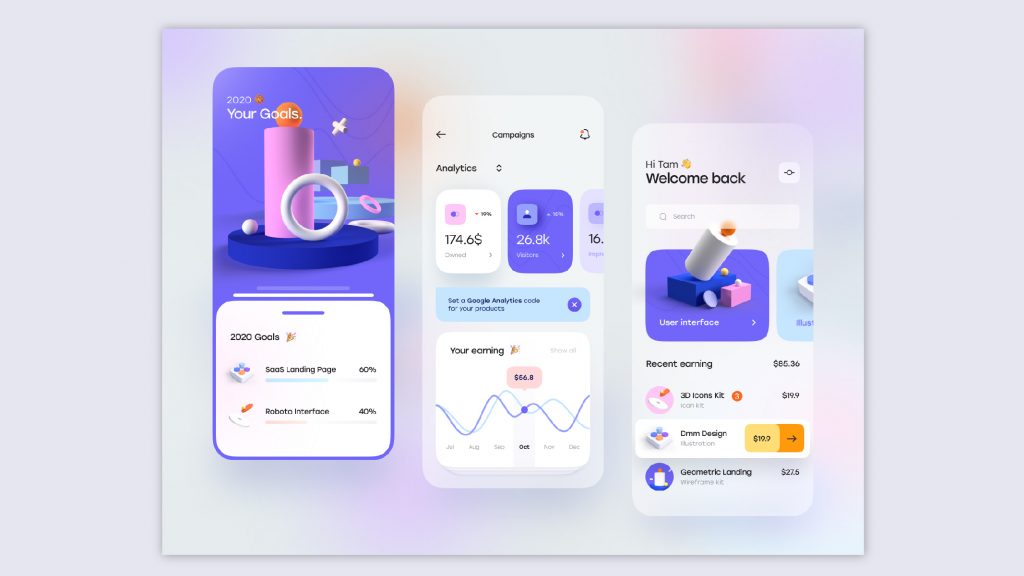 6. Depth through Shadows and layering Abstract & Geometric Art
One way to achieve the powerful depth effect that's popular in-app design right now is through techniques like shadows and layering. Adding strong shadows and contrast to picture-taking, graphics, and other design elements is a quick-and-easy shortcut to visual depth. An equally effective technique is to layer your elements, with parts overlapping each other to create an internal hierarchy.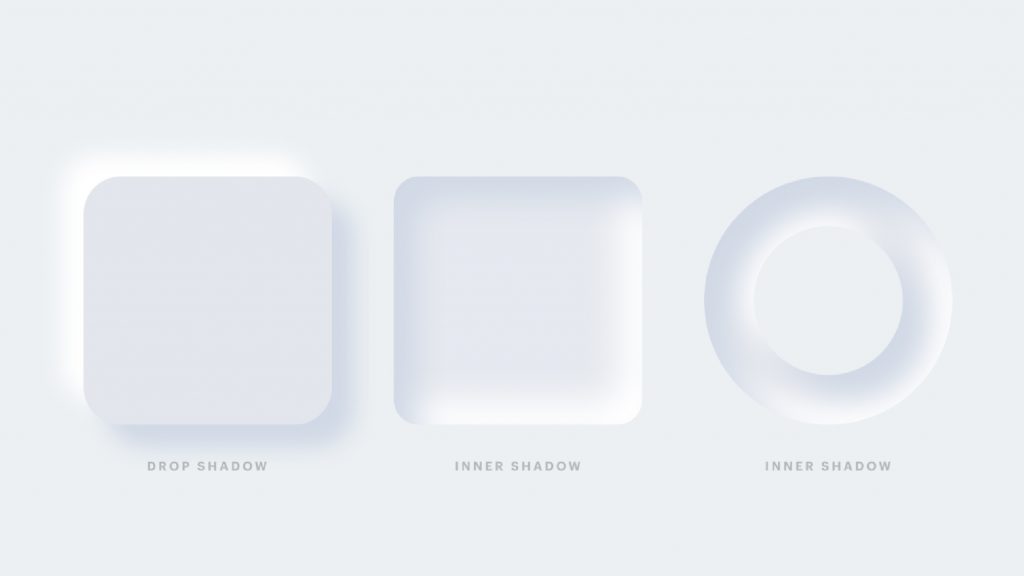 It draws attention with bright colors and simple abstract shapes and provides easy viewing without distracting from an app's functionality. In 2021, we'll see more and more app designers experiment with more complex abstract imagery that is extremely simplified and intriguingly delicate at the same time.
7. The Rise of Super Apps
For the past few decades, the mobile app development model has been the same- one app, one purpose. But newly, the developers started to shift quickly from single-purpose apps to super apps.
Super app is a multi-purpose app which means a single app that is competent in doing several things. Such apps attempt to combine apps into one and ease user's needs so that users don't have to shift to another app to resolve their queries. One renowned example of such an app is WeChat and Whatsapp which combines a messenger, social media, and mobile payment app.

Paytm and Amazon is yet another very good example of multi-purpose applications. When it comes to UX design, super apps are a very crucial concept. Since the super apps offer various functions, it's essential to invest in good discoverability and in-app navigation.
8. Focus on Cross-Platform App Optimization
The introduction of the M1 chip by Apple has made it the king. It has opened a new chapter in cross-platform solutions. M1 is based on ARM technology and hence it allows us to run iOS apps on the macOS.
What does it mean for product designers? It means that in 2021 we can optimize iOS apps not only for mobile devices but also for a desktop experience. It is because it gives the user access to a wider audience and enables you to create a seamless transition between platforms. Finally, users will decide what platform they want to practice at each moment.

9. Data security and privacy
Whenever we search anything on Google, it shows us adverts for the same thing for the next few weeks. Many users are worried that big IT giants are keeping an eye on their activities. Plus, massive data leaks made users unwilling to share their personal data. App Development Companies proposed to get solutions to some of these dilemmas.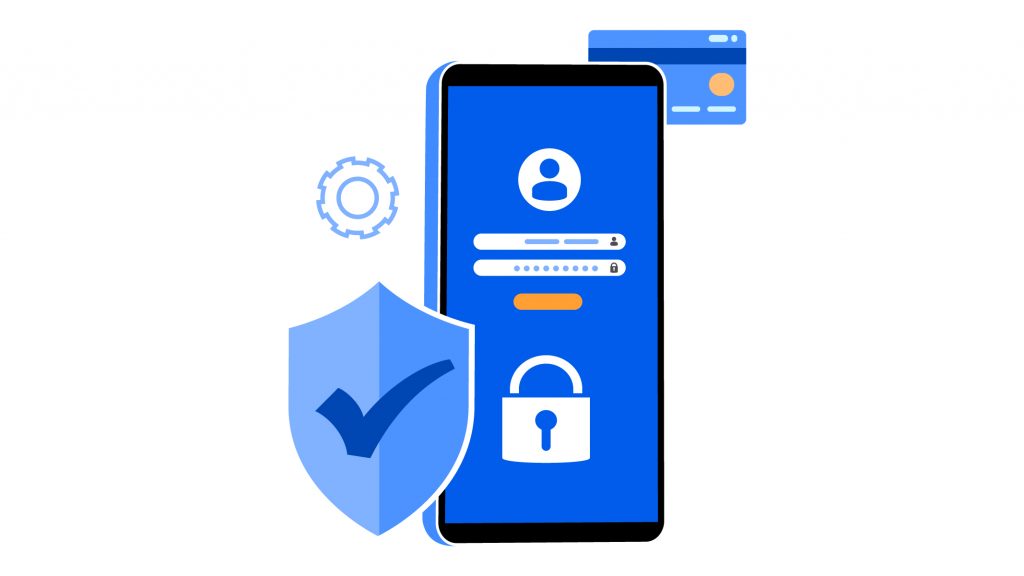 For example, whenever we do sign-ups on the apps, we have to feed in our personal information on the platform. In 2020 Apple launched the Sign In with Apple feature, a private way to sign into apps and websites. Wherever a Sign in with Apple button in your app or website is displayed, it means that people can sign in or sign up by just a click and using the Apple ID. In situations where you are asked for a name and email address, users have the choice to share a unique, random email address that by default sends messages to their personal email address.
10. The Behavioural Design revolution –
In an oversaturated and competitive market, keeping your customers occupied and interested in your product or service requires a deeper understanding of their essential needs. Knowing what makes them tick, itch, and react, is key to increasing product engagement and retention. Behavioral Design is a framework for intentionally and systematically changing human behavior through persuasive modifications of the physical and digital environment.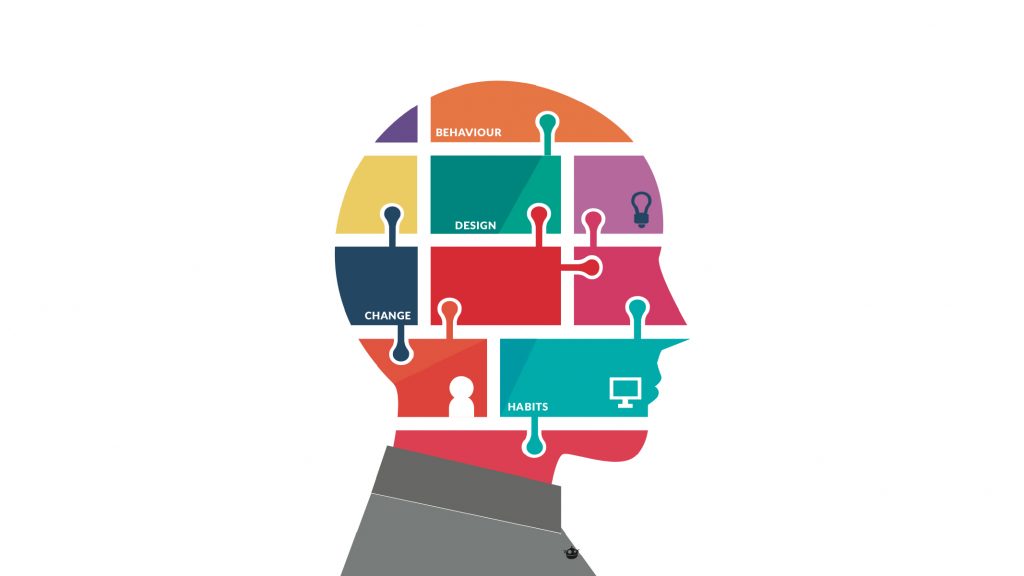 Conclusion
There are some UI/UX designs that become the trend and continue to be in trend for many years. Trends are set on the basis of their likeability. Its ease of implementation, how attractive it gives to the user, and of course on the basis of how efficient it is in terms of user's health. Designs of the apps are chosen with their connectivity to the users. Data security and privacy have always been an issue for all internet users. Hence, all development companies should focus on this matter. The companies who are focussing on this regard are in trend.
Secondly, since the covid pandemic, everything is done virtually. From studies to all the official work is done online. Hence it is very important that development companies are launching apps that support cross platforms app optimization. Also, since everything is done online, users find it challenging to install separate apps for each work. So, they always look for a platform that has all the features in it. People are spending more time in front of screens, hence using soothing colors and measures that do not strain their eyes.
Thirdly, random angles are preferred these days because they are more pleasant to the eyes and look more attractive. With that different elements of shadows and shapes are also in trend. They make the app more interesting and eye-catching.