Checklist When Finalizing a Remote Development Team for Your App Project
Vikash Soni
The economic situation brought along by coronavirus has highlighted the profitable economics of outsourcing. Although the role of outsourcing has grown across sectors, we are seeing the most prevalent ones of the inclusions being in the software development domain.
Going by the uncertainty of how the next turn of the economy would be, businesses – on a global scale – have started looking for remote developers to bring their software dreams to life.
In this article, we are going to look deeper into the remote development industry and how to finalize the best software development team for your application in a remote mode – in a form of a checklist.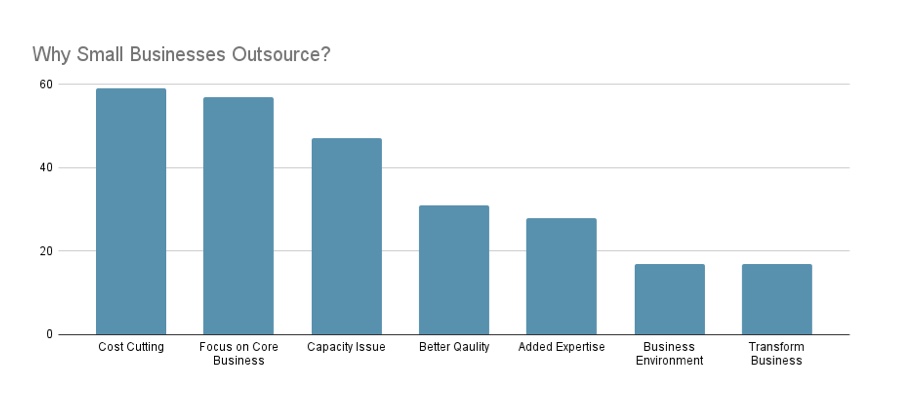 1. High productivity – A remote development team is never bound to a 9 to 5 job cycle. They work through nights and early mornings. As a business, it means you have a team that is working for your app project round the clock.
2. Access to global talent – Remote working models enable you to access global talent. You can have a team made of top talents that India, Berlin, or Japan has to offer – all without you paying the travel, accommodation, and other operational expenses to them.
3. Low Employment Expenses – Hiring a remote development team is more often than not a project-wise deal. Meaning, you don't have to pay them gratuity or any additional remuneration amounts besides the one that's mentioned in the contract on the basis of their development efforts (hours-wise) and project timeline.
Checklist on How to Finalize The Best Remote Software Developers
Finding the best remote developer for your app project, even after you know the many reasons to hire developers from India or other regions, can be difficult. There are some things, however, that make the process easier. Let us delve into them through the form of a checklist.
1. Clearly-Outlined Development Requirement
Before you dive into the development process, start by identifying the project's technical needs. The clearer your idea is, the more helpful it will be when you find a team of developers who can best meet your project's technical requirements.
The development requirement plan must specifically mention your expectations (in terms of the delivery time and the work they'll have to do). It should also contain details of what you want the team to achieve on both a fixed time and milestone basis.
2. Remote Developer Screening Plan
Appointing a remote development team is never easy. One primary concern that entrepreneurs from across the globe share when it comes to outsourcing their projects is how safe their business codes and data would be. It becomes a challenge to trust an agency thousands of miles away with business information.
What we recommend is that you should cross-verify the competence, caliber, and dedication of the developers who work remotely. You should develop a screening process where you confirm their ethics with previous clients and validate how good they are with intellectual business data.
3. A Process to Have Streamlined Communication
The biggest concern in the remote software development world is non-real-time communication or miscommunications arriving out of technical difficulties, language differences, etc.
At the back of different time zone, un-aligned work timings, and differences in tonality and language, collaborating on a software project can get difficult if you don't have a clearly defined communication strategy and common communication platforms.
What would make managing remote teams efficient ensuring you get maximum returns on your investment is ensuring that both your in-house team and remote development partners agree on one chosen mode of interaction, tools, timing, and medium.
4. Create a Structured Project Timeline
When associating with a remote development team, building a detailed roadmap takes a pivotal role in the development journey. A clear roadmap that defines the efforts and timeline of a project can help create transparency in a project.
Instead of being completely unrealistic about deliveries, the timeline will help keep all the stakeholders on one page.
*Note*: The only element that separates a remote development team's timeline from one in the same nation is the regional holidays, so ensure you are keeping the holidays of your partnered team into consideration when creating a timeline.
When you search for a team of mobile app developers through the remote mode, the prime intent should be to look for subject matter experts. An expert generally comes onboard with their set of suggestions and ideas.
Irrespective of whether you are a startup or an enterprise, you should look for a team that willingly shares ideas and ways to better your digital offering. While usually ignored, we advise entrepreneurs to see ideas giving as a make or break the deal.
Let Us Help
We have helped 500+ entrepreneurs bring their idea into inception through our extensive development, deployment, and marketing expertise. Project after project, our team ensures that the product development cycle remains unaffected from the fact that we work remotely.
By following transparent communication and collaboration, we ensure that your project gets live in a state which is loved by you and your users.
We have assisted both startups and enterprises which run on legacy systems to get their product off the ground and in a space that is their best product-market fit.
We can assist you too. Get in touch with our business development team to begin your digital product journey.