The 2021 Harsh Reality of Website Hacking & Security
Vikash Soni
Many brands/businesses tell their customers that their websites are completely secure and unhackable. They tend to sell people the idea of having an entirely unhackable and safe website for their transactions and information. From selling unhackable websites, unhackable USB pen brands fool people to believe in the term Hackable.
Note:
No product/service can make things unhackable. What best one can do is to enhance further security & protect one from eventual vulnerabilities.
This article will take you through some facts regarding website hacking that one should know with five steps to make your website more secure.
So let's get into the details.
Questioning the Unhackables:
So how do websites hack?
The question, in general, is simple to answer no matter what brands have to say about their enhanced security measures.
Each website is hackable. Thanks to the ever-rising trends seen in cyber attacks and the ransomware industry. There is always a hacker trying to breach with viruses, bots, and whatnot.
Stats tell that with the growing trend of website hacking, companies will face losses equivalent to $20 billion by 2021. Cyber attacks will evolve gradually, and the perpetrators will take off more money than usual.
The latest case when Users questioned the brand was when Facebook got hacked. However, they claimed that all user data and other information was safe. The fact remains the same. Brands such a Facebook with also at constant risk of being hacked or breached.
Another fact is people often connect these breaches majorly with large business corporations, but hold on to look at what stats tell us. 62% of small and mid-size companies get attacked more often. These businesses usually don't have enough resources to cover the massive expense of correcting everything gone wrong.
So does it mean that we can never have a safe website?
It doesn't mean that no website is ever safe to use. Well, you can always create a more secure website that will protect your & customer's data by being on the top of the game. Website development companies in the USA take notes of the following to build a more secure website.
Let's understand ways how you can protect your website from unwanted hackers and indirectly boost your customer's trust.
How to Prevent your Website from Hacking
1.
Use HTTPS
Users tend to look out for a green lock image and an HTTPS while sharing any confidential information. HTTPS, these five letters ensure that the website is secured and users can share personal, financial, or crucial information. For any business, small, medium, or large, it is essential to move their domain to a secure HTTPS protocol. Your website will be issued an Independent SSL Certificate which makes it highly reliable for any transaction. HTTPS ensures that each information which a user inputs, is encrypted making it hard to crack. Google, on the other hand, released an update making SSL certificates a mandate for each website. If your website still doesn't have it, you might/or are guaranteed facing the below-mentioned outcomes:

High Bounce rate in terms of users not even considering your website. Google's update alerts users about the non-installation of an SSL certificate, making a website highly risky and unsafe for any information sharing.
Your SEO Score Ranking will Decrease if you don't have an SSL Certificate. Google ranks those websites that are secure and safe for customers. After all, Google wants users to have a fuss-free secure experience. Your website will rank lower in the search result as a result of not having an SSL certificate.
So if you want your data to be secured, customers to feel safe, and rank your website on the top, you might rethink getting an SSL Certificate. The cost of bearing is minimal and comes with increased encryption security.
2.
Being Up-to-Date
Tired of seeing the Pop-up windows every time at odd hours telling you to update your software? What do you do? Put them on "Snooze" and clicking the "Remind me later" tab.
Been there! Done that!

But do you realize why these pop-up windows come again and again? These are small reminders constantly urging you to update your system/software to prevent them from any external harm. Similar is the case with your website. To ensure minimized risk at all times, you should ensure that your website, software, system, plug-ins, applications, etc., are updated each time a new update gets launched. Like we have already spoken about how hackers keep on evolving with new ways to breach in. These updates help us to be on the top of our game.
Remember, this is very crucial to stop cyber attackers from attacking your website. So the next time you receive an update, make sure you timely install it.
3.
Backup is the Key
Cyber attacks can be reduced, not stopped completely. It is a harsh reality, and we all have to accept it. Data losses are the biggest threat for any company, storing of which is possible through alternate Backups. Backups are substitutes of data that get stored in a different location. It can be stored on a cloud server or a physical server, depending upon the company. Even after taking every step to secure your website, you still can get attacked. This data can save a lot of money to secure once it's gone. Data loss/theft can happen when cyberattacks, robbery, or even a natural disaster can erase everything. Data stored in other locations can help you get back on track without issues.
4.
Secured Platform & Hostings
When you build your website with the present CMS software like WordPress, Magento, Shopify, etc., you get an added advantage. These CMS Softwares come with advanced security plugins that highly reduce the hacking risk to a great extent. Along with added security plugins, additional features include a secured platform gateway, cloud-based server, & Automatic backups for emergencies.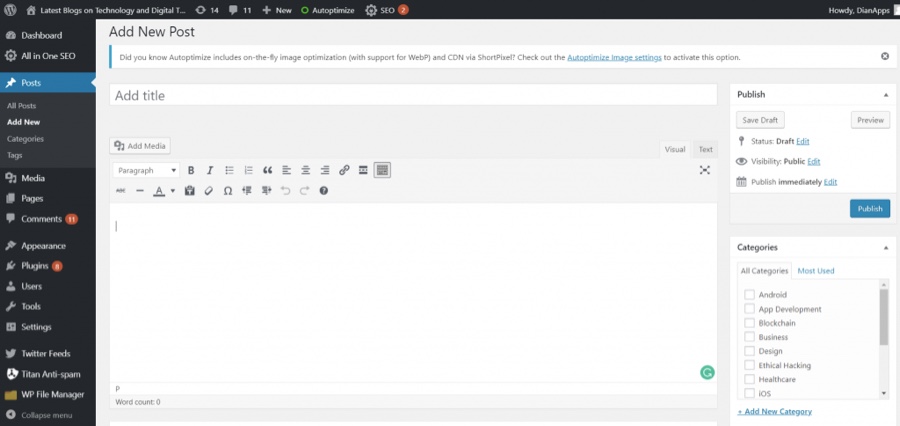 These secured platforms also provide two-factor authentication and verification to prevent websites from vulnerabilities.
5.
Installing a Website Firewall
Well, everything and anything you do is to add extra security to your website. In the first step, we spoke about how an SSL certificate can help you to add security, but that's not enough. An external website Firewall can prevent your website attackers and other vulnerabilities. It offers an extra amount of security when an attacker tries to:
Snoop to view your target audience and their actions,
Automatically divert your target customer to another website,
Display unwanted information,
Attack a website or its server,
Try to slow down a website or delete it permanently,
At last, wipe every data present.
Firewalls keep a check on your website traffic and decide what to pass or decline according to a set of rules preset.t
Last Words
With everything stated above, it is extremely important to understand why one should secure their website. It might seem sad and gloomy, but this is the utter truth. Ransom attacks & cyberattacks happen every day. The best one can do is to prevent themselves from this trap by following the corrective steps of action. This secures your customer's trust and also keeps your website healthy for the long run. As long as you are alert, you can take down major potent hacks of all times.